Inspection and Testing of Steel Structures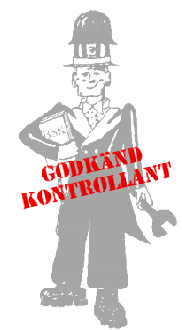 StBK Stålbyggnadskontroll has been engaged in inspection and testing of a large number of different types of steel structures, such as structural steel framework in industrial buildings and multi-story buildings, steel bridges, overhead crane runway girders, steel chimneys, masts, conveyors, mechanical structures etc. One example is the Stockholm Globe Arena.
For further information on projects where we have been engaged for inspection services, click in the menu to the left for the type of project in question.
Göran Alpsten is a certified Inspector ("Prövningsman") authorized by Svensk Byggstålkontroll SBS for review, approval and audits of structural steel fabricating companies according to rules in BSK 99 and SBS Certification Rules D1 and D10. Since 1993 Goran Alpsten is a certified "Professional Quality Assurance Lead Auditor".
We consider independent inspection of an experienced structural steel specialist to be an efficient way of verifying good workmanship of a steel structure, so essential for adequate safety of the structure. When initiated from the start the inspection may also contribute to a cost-effective production.
Click here
for more details.